Broken Side Cargo Door Hinge on GM Vans
Cargo door hinge for Chevrolet Express Van
If you have a 1996-2008 Chevrolet Express Van or a 1996-2008 GMC Savana Cargo Van with a broken, cracked, or worn side cargo door hinge Total Automotive has the Solution. Total Automotive now offers a replacement Door Side Cargo Door Hinge with a Greaseable Pin to prevent this from happening again. The kit comes with a Bolt On Door Hinge, that means no welding like the competitors kits. Plus a Greaseable Stainless Steel Pin which will help keep the hinge lubricated.
GMHK41, GMHK42, GMHK43, GMHK44 Kits come with:
1. Door Side Hinge
2. Backing Plate & Bolts
3. Greaseable Stainless Steel Pin
4. Bushings
5. Zerk
6. Retainer Clip
PART NUMBERS:
Rear Side Door
GMHK41- Upper Door Side Hinge
GMHK42- Lower Door Side Hinge
Front Side Door
GMHK43- Upper Door Side Hinge
GMHK44- Lower Door Side Hinge
If have any questions about the 96-08 Chevy Express or GMC Savana Cargo Van Hinges give your Total Automotive Representative a call 1-800-450-7750 or Login at http://www.totalauto.com
A Broken Chevy Express Van Side Cargo Door. The pin froze inside the hinge because of the rust build up. When the person pulled on the seized door it caused the hinge to break.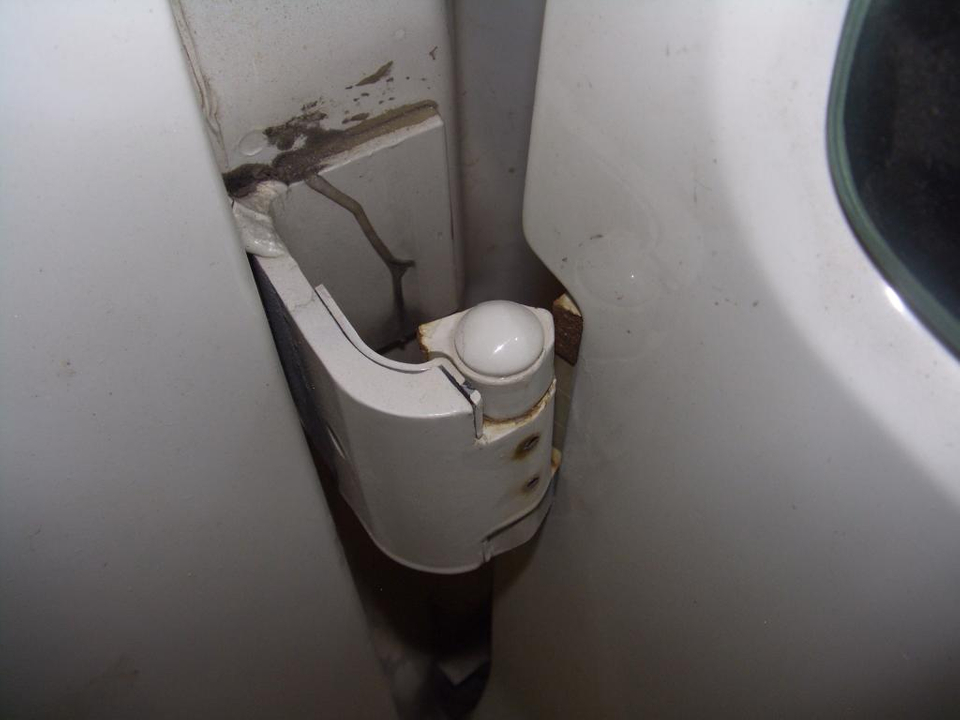 You can place the Hingekit request here: https://www.totalauto.com/products/hingekits