Global Backorders, Supply Chain Delays and Price Increases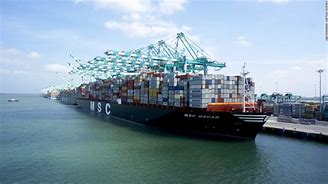 One difficult thing to tell a customer is that you cannot repair their vehicle because the part is not available. We have all been there before and unfortunately we will be there again and soon. The global supply chain has been impacted in many ways from the Covid pandemic and it will take a while to recover. Some US manufacturers such as Ford and GM have temporarily shut down certain manufacturing facilities due to material shortages. Many of you have already seen common maintenance items on backorder. 
Here at Total Automotive we have been increasing our inventory on high demand items and forecasting with our suppliers to offset the demand increases. Our US manufacturing partners are operating at peak capacity to ensure the availability of goods. We expect to see limited or no availability on many parts in the OE and aftermarket in the next 6 -12 months. Price increases have already started and we will see more due to the following.
Raw material costs
Labor impacts and workforce shortages
Transportation costs (Including fuel)
Production impacts recovering from shutdowns
Containership and container availability (Current container unit shortage)
Product costs due to alternative procurement and expedited freight
Overall Supply and Demand
Our recommendation is to increase stock on some of your high demand categories until the market catches up.
To all our current active customers we will try and hold the pricing discounts you are accustomed to as best as possible. There will be cost increases in certain categories due to the aforementioned supply chain issues. Please note that these cost increases are beyond our control.  We thank you for your continued business.