Major Winter Storm Alert ~ Modified Business Hours and Shipping Delays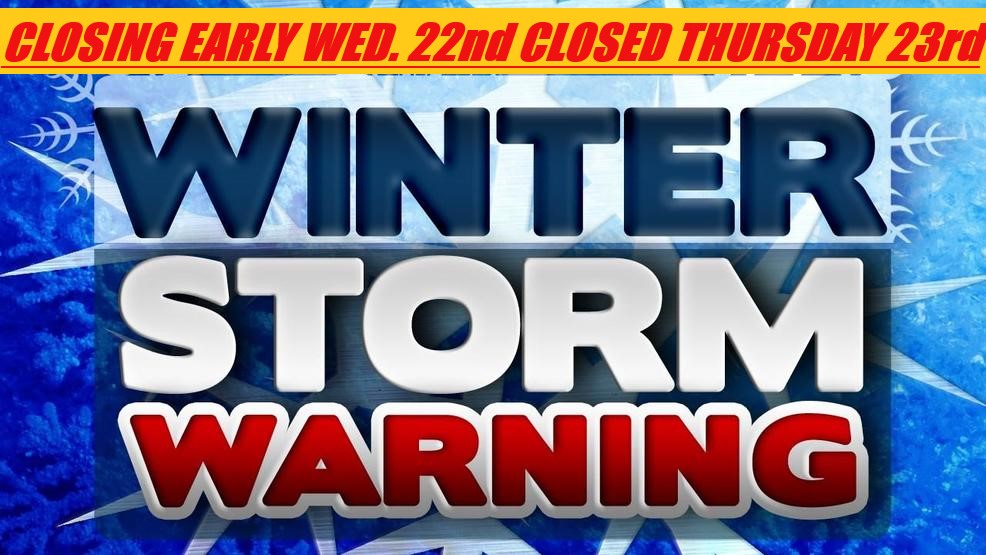 Historic Winter Storm should lead to impossible travel by Wednesday evening and early Thursday. Two primary rounds of snow are expected with total snow accumulations of 15 to 25+ inches with higher totals in some areas. Extreme winds and blowing snow expected to close many roadways. Total Automotive will be closing early on Wednesday Feb. 22nd and remain closed for the day on Thursday Feb. 23rd.* All orders placed during this time will process and ship in the following business days.*
URGENT - WINTER WEATHER MESSAGE National Weather Service Twin Cities/Chanhassen MN 327 AM CST Tue Feb 21 2023
...HISTORIC WINTER STORM SHOULD LEAD TO IMPOSSIBLE TRAVEL BY WEDNESDAY NIGHT AND EARLY THURSDAY...
Two primary rounds of snow are expected. The first will arrive this afternoon, moving from west to east, and tapering off early Wednesday. Accumulations of 3 to 7 inches are expected with round one. Round two is more widespread, and will begin Wednesday afternoon and continue into Thursday with an additional 10 to 20 inches expected. Total snow accumulations will range from 15 to 25 inches, with the best chance for the higher end totals across east central Minnesota and west central Wisconsin. This is expected to reach the top 5 heaviest snow storms.
The worst conditions will be Wednesday evening through Thursday, and a Blizzard Warning was issued for several counties in western and central Minnesota during this time frame. Heavy snow will combine with northeast wind gusts of 35 mph across the region, to near 50 mph in western and central Minnesota. This will lead to significant blowing and drifting snow with whiteout conditions in open areas. Some drifts may be several feet deep, making travel nearly impossible.