Metro Door Hinge Repair Kits
Door Hinge Issue on a 98-01 Chevrolet Metro or 89-97 GEO Metro.
Do you have a 98-01 Chevy Metro or 89-97 Geo Metro with a door hinge issue? Total Automotive has the Solution with the GMHK22 Hinge Rebuild Kit. The GMHK22 comes with stainless steel pins, commercial grade bronze bushings, lock nuts, and our kits are Made in the USA. The Total Automotive kit will get your door closing correctly. Plus we offer a Pin Removal Tool (TAI-008) to make the repair easier. If you have any questions or need a kit to fix your Metro give us a call at 1-800-450-7750.
Common Issue:
The plastic sleeve over the door pin collects & retains moisture, which cause the pin to rust out.
Applications:
1998-2001 Chevrolet Metro
1989-1997 GEO Metro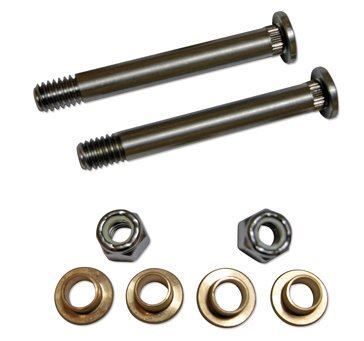 You can place the Hingekit request here: https://www.totalauto.com/products/hingekits